PORT CHARLOTTE is most known for its beautiful beaches, its protected harbor, and for hosting the major-league baseball team, the Tampa Bay Rays during spring training. According to CNN Money, this laid-back Gulf Coast town arguably best hits the sweet spot of great prices and great amenities, and Money Magazine's one of the best places to live in the South. 40% of the homes sit on canals and waterways leading to the harbor - which has 270 square miles of cruising waters and 219 miles of protected shoreline. It's the perfect place to dock your boat, catch a round of golf, or just hang your hat.
Port Charlotte began as a housing community in the 1950's built around the canals providing access to Charlotte Harbor. Many of these older homes have been remodeled, offering spacious, often lavish modern interiors. During the 1990's Port Charlotte became one of the fastest growing areas in the country. Most vacant lots are being built on or are planned for building. Other older homes have been razed to make way for new homes. The homes south of Edgewater Drive have access to the harbor and are sought after by homeowners who love to sail.
Whether you enjoy gliding down the Peace River in a kayak or reeling in Tarpon from the Gulf of Mexico, the community of Port Charlotte has something to engage and excite every outdoor lover, including numerous upland and aquatic preserves. Charlotte Harbor boasts one of the worlds largest protected marine estuaries and natural shoreline. The confluence of the Peace and Myakka Rivers comprises some of the most vibrant coastal areas in the state and include a unique network of barrier islands and mangrove forests.
But water is far from the only reason to move here. There are many retail businesses on and bordering Tamiami Trail, the main artery through Port Charlotte. Other amenities include 16 golf courses, numerous annual sporting events and abundant recreational facilities. The area also boasts top-notch medical facilities. The town's Cultural Center houses a 500-seat theater and offers year-round classes in everything from Japanese embroidery to belly dancing. And there's great bird watching in 42,000-acre Charlotte Harbor Preserve State Park, which has hundreds of avian species and is crisscrossed with hiking trails and kayaking blueways.
A visit to Charlotte Harbor and the Gulf Islands means a peaceful getaway on Southwest Florida's Gulf Coast. As Florida's premier ecotourism destination, Charlotte Harbor is off the beaten path and free of Florida's crowds, yet still offers world-class sailing (one of SAIL Magazine's "10 Greatest Places to Sail");, boating, fishing, birding, shopping, dining and arts. Charlotte Harbor & the Gulf Islands offers visitors nature adventures like paddling hundreds of miles of Blueways trails, exploring five National Wildlife Refuges and discovering prime birding opportunities. Relax on the un-crowded beaches, and enjoy unique shopping and dining experiences and a thriving arts community.
The population of Port Charlotte is approximately 55,000. The median age is 49 years, and the median household income is $36,000. A planned community, Port Charlotte is mainly residential. The median house price is $130,000, offering fairly-priced housing without sacrificing the amenities of paradise. Many of the homes are relatively new, as are the restaurants and shopping centers. A number of salt water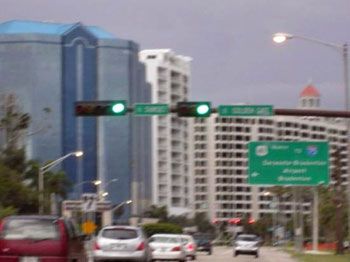 canals run throughout the city, making it possible for you to dock your boat right in your own back yard. Most of these artificial canals lead to Charlotte Harbor which will take you to the beautiful blue waters of the Gulf of Mexico.
With a variety of great schools, hospitals, houses of worship, cultural centers and more, Port Charlotte is a great location for young families and retirees alike. Port Charlotte has managed to remain a secret and residents enjoy a slower-paced lifestyle without all of the crowding and rushing of larger nearby cities. Yet it is near I-75 and just a short drive to both Sarasota and Fort Myers. Residents have access to airports, museums, performing arts centers, sports arenas and more.